Finding a lot
Farm field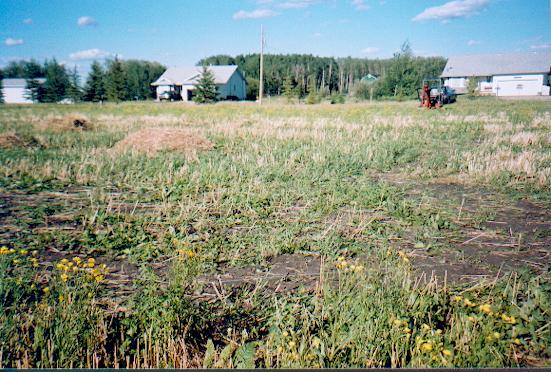 Here is what I purchased. Pretty? No. Cheap? Yes!
I was working in Edmonton. Finding a lot in the city was my preference. Naive I was. Most lots were in possession of home builders. The ones that were not, were expensive and had tight architectural control which meant that I would have to oblige to whatever the city was going to dictate me.
I'm not even mentioning the size of city lots and how close they are to each other. Building a 40-foot sailboat would have certainly created a public outcry in a neighborhood.
Off I was driving all around Parkland, Sturgeon and Lac St. Anne Counties, basically everywhere west of Edmonton. Sometimes I even went as far as Wabamun Lake. East of Edmonton frightened me with its industrial development, mostly oil related businesses such as Petro-Canada Edmonton Refinery , where on the western side I only saw gravel pits, which eventually are reclaimed by farmers.
During my trips I saw nice acreages in treed areas but more expensive and remote. The one I had bought was only 20 minutes off St. Albert.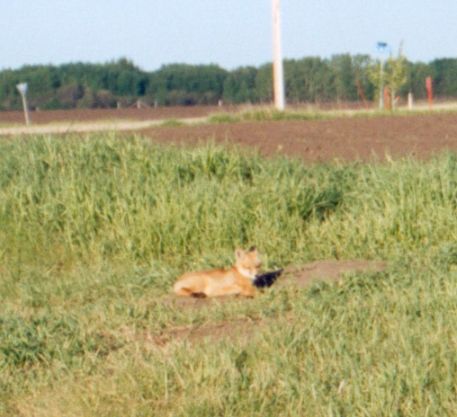 The advantages of the land were
electricity, gas and phone at the property line
well established subdivision, gravel road though. They put asphalt five years later
divided from a highway by a river and treed area
school bus service
no trees on site - no tree removal worries
no neighbors on three sides - less complaints about sailboat construction
proximity to the city - less daily commuting
one acre, which is enough for a house, a sailboat and a soccer field
the drawback, of course, was lots of lawn mowing
at least twice as less expensive as other acreages that I had seen
variety of wildlife, including deer, awls, coyotes, porcupines and foxes.