Decorating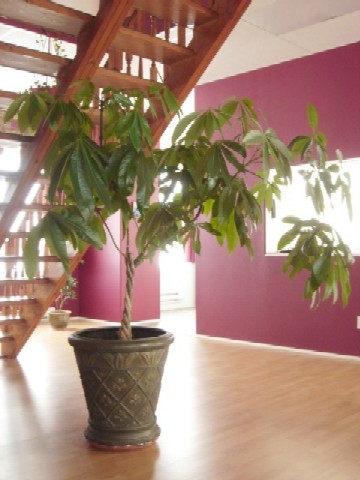 Decoration secret
In my opinion, there are no other secrets in decoration but plants. This is all you need to do: from time to time visit a garden centre and pick a plant or two. Very soon your house will become an oasis in the desert, if someone does not forget to water them, or course.
For such approach you would need a big house though or at least give away some furniture. What is the wood stove for?
Plants are not just beautiful. As I learned from the botany classes at school, they also generate oxygene and fix carbone dioxide. Remember photosynthesis? I loved that Joseph Priestley's experiment with a candle and a plant in a closed space.
The beauty is not cheap though. Heating the house for plants in winter is pricy. The only real solution for that is free fire woods if one knows where to get them.
Living room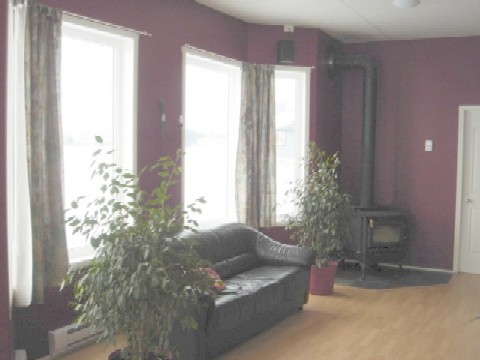 Dining room
The dining room also known as a sun room is actually 20 feet high and has 14 windows.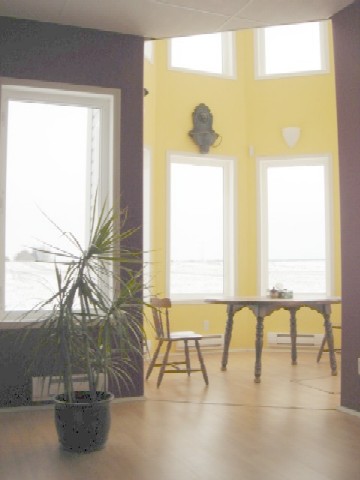 Stairs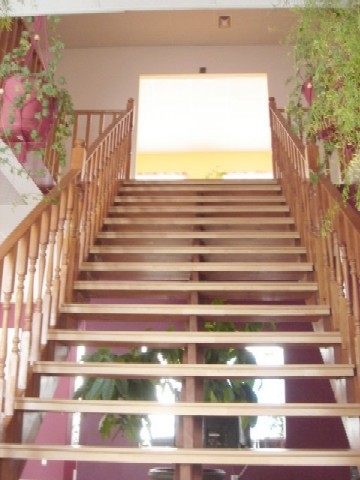 Open stairs are my proud. They are 5-foot wide, so moving any size of furniture up or down stairs is not a problem at all.
Stairs lead to the library.
Library
The library might need couple of chairs, I think. Somewhere among those plants...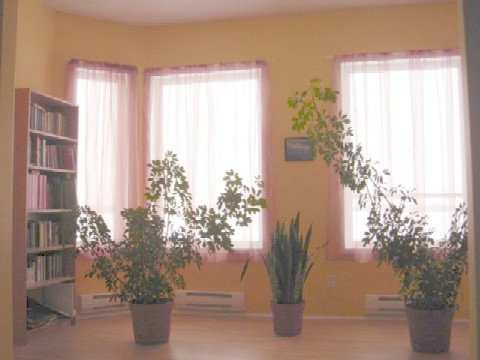 Office
The office upstairs opens to the dining room.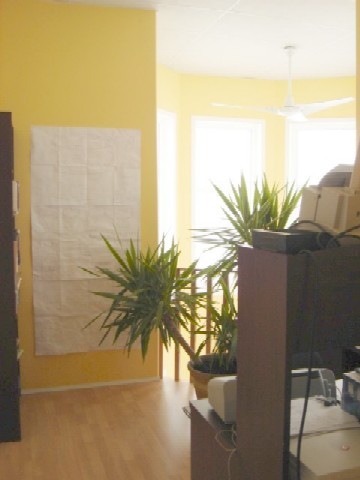 Master bedroom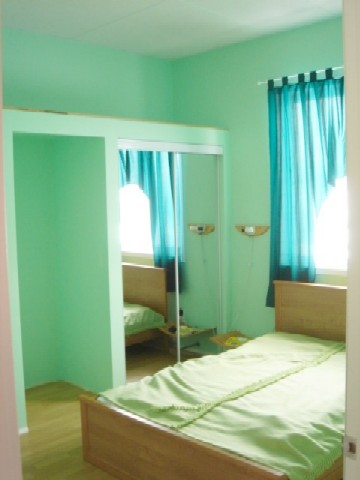 I should note that all five bedrooms have built-in closets. I figured it was cheaper to build a solid 8-foot high two or three section closet with a strong 2-foot high shelf on top of it using 2x4s and drywalls rather than buying shaky furniture.
Most of the closets have sliding mirror doors.
Master bathroom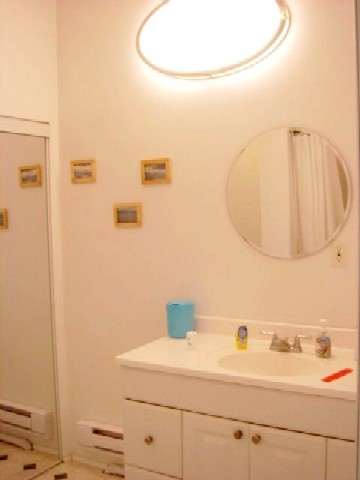 The master bathroom has a built-in laundry closet with sliding mirror doors.
An economical fluorescent light with modern bulbs is warm and pleasant.