Tools and Equipment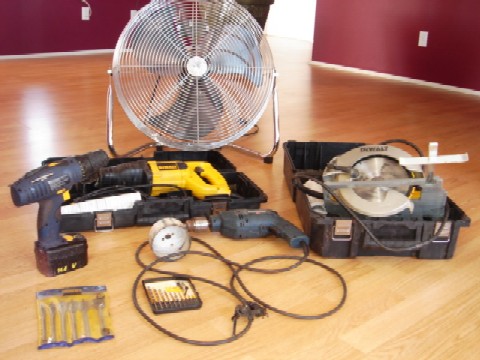 Power tools
You can see DeWALT circular and reciprocating saws, MasterCraft cord and cordless drills, powerful fan, hole, spade and metal bits.
MasterCraft despite its three year warranty trully disappointed me. Circular saw and dremel were gone in no time. DeWALT had one year warranty but it hadn't failed after three years.
Some tools are missing here like an angle grinder, for example or tools that I rented occasionally such as a rebar cutter.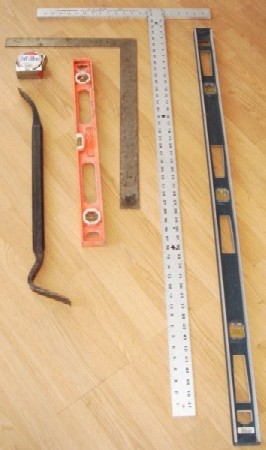 Levels, angles, and measuring tools
You can see a couple of squares, a couple of levels, a hack-saw, a measuring tape and a wrecking bar. The 4' T-square is for cutting drywalls.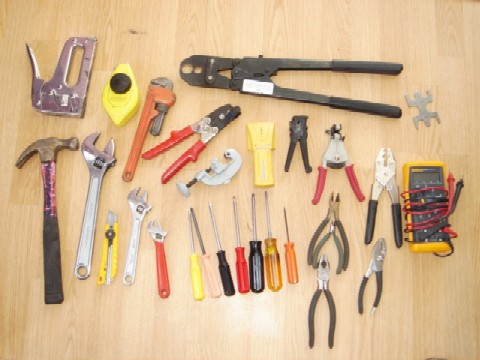 Assorted tools
Here is a whole bunch of screwdrivers, pliers, cutters, wrenches, a staple gun, a marking string, a hammer, wire strippers and cripmers, a PEX crimping tool, a PEX gauge, siding panel snap lock punch, utility knife and a meter.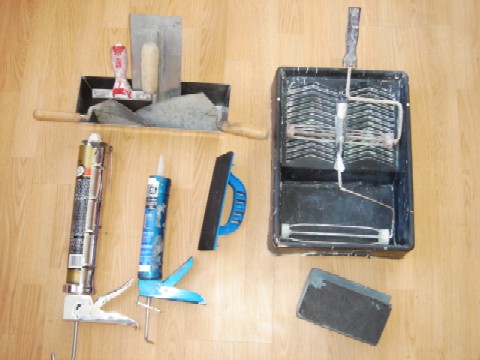 Sanding, painting and caulking tools
A couple of caulking guns, a couple of rollers, a paint tray, a mud tray full of trowels, a drywall sanding pad and a corner sanding pad.
A few drywall tools are missing here too such as a sanding pad attachment to a shop vac and various width trowlers as I lent them to a friend who was finishing his basement and he had never returned them.